NC Farm School Returns Down East
Find this article at:
go.ncsu.edu/readext?558178
NC Farm School Business Training is returning to the Eastern counties of North Carolina. N.C. Cooperative Extension agents from Pitt, Lenoir, Craven, Greene, Beaufort, Martin, and Edgecombe Counties are hosting a farm business training for those interested in generating new farm income. This training program will expose farmers, new or experienced, on how to start or diversify a farming operation with specific training and hands-on help.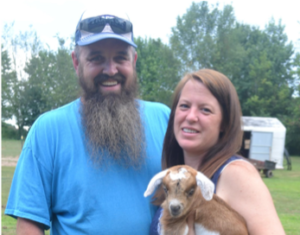 Students of the program learn how to make a farming enterprise a profitable endeavor with eight classroom sessions that provide the support and resources students need. Brandon and Jamie Smith, who just recently started their farm, got first-hand experience with these tools, "We gained an understanding of budgeting, and we now know that we have to really know our feed costs in raising livestock."
Successful farmers from the area providing tours of their operations reinforce these classroom sessions. Local farmers explaining key production principles connected to learning in the classroom is a feature past students say is of key importance to developing new farm products. Clair and James recently commented on the role NC Farm School played in selecting a new enterprise. "The Farm School has helped us move more purposefully with less wasted motion and fewer missteps. It has helped us to not start out too large, trying to do too much at once."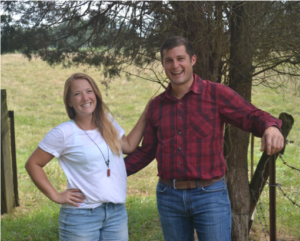 Leigh Guth, Director of N.C. Cooperative Extension of Pitt County, is excited about this new opportunity for Eastern North Carolina. Guth has recruited a team of agents in the North Carolina to join her in supporting the program. These agents play a critical role in connecting students to a network of support in their communities.
The NC Farm School Down East team invites you to join us for this unique opportunity. Join us for an interest meeting at the N.C. Cooperative Extension, Pitt County Center on November 8, 2018, at 7:30 p.m. Applications are due by January 3, 2019. Details and registration can be found online.